Arturo Vidal has labelled two teams as "idiots" after they played out "the worst match in the UCL history."
Former Barcelona, Juventus, and Bayern Munich star Arturo Vidal has slammed one of the matches on the opening day of the 2023/24 UEFA Champions League season as the worst in the competition's history after witnessing a boring 0-0 draw.
Arturo Vidal identifies the worst match in the UCL history
Vidal, who currently plays for Athletico Paranaense in Brazil, enjoyed a largely successful spell in Europe and played 83 times in the UEFA Champions League, but believes that no game he has seen or been part of was as bad as the fixture he witnessed on the opening game week of the new season.
The former Juventus midfielder appeared on a Twitch.tv channel, Red Gol, to analyse the opening round of UCL fixtures and attacked one of the Old Lady's moral enemies AC Milan, who he accused of being involved in the worst match in the history of the European competition.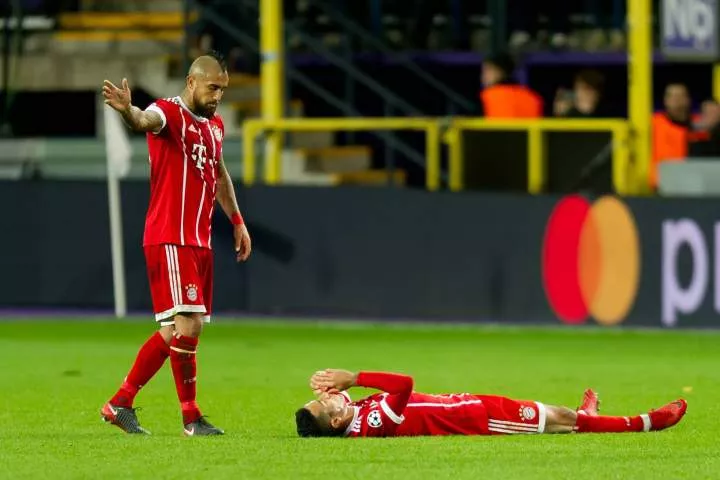 Vidal was quoted by Calciomercato as saying, "I saw the worst match in the history of the Champions League, the one between Milan and Newcastle.
Not like the one between Porto and Shakhtar, which was great.
Vidal slanders Milan and Newcastle for boring fixture
The former Bayern Munich man also had reservations about Manchester City's recent dominance and did not enjoy their win over FK Crvena Zvezda.
"City, on the other hand, were boring, as always, Vidal said, continuing, "In the one between PSG and Borussia Dortmund, I only liked it in the second half but in the first, I fell asleep. But those idiots from Milan with Newcastle left me hurt.
He laid into AC Milan and Newcastle some more saying, "They're lucky because they only know how to run, otherwise they wouldn't be there.
I don't understand Newcastle, they finished fourth in the league, but they don't do anything, it's disgusting.
"They have to risk their lives, if it's their first match, show something more; they made me mad as hell."
Despite playing for some of the biggest teams in Europe, Vidal never managed to win the UEFA Champions League but is still regarded as one of the best players of his generation in the competition.