Toni Payne, a name that resonates profoundly within the corridors of international women's soccer, stands as a bridge between two rich and distinct cultures – American dynamism and Nigerian passion.
Born in Birmingham, Alabama, but rooted in Nigeria's Yoruba heritage, Toni offers a compelling story of talent, hard work, and a deep connection to her origins.
Having started her football journey in the United States, Toni Payne's career saw a captivating turn when she chose to represent Nigeria, the country of her ancestry, on the international stage.
This decision not only showcased her commitment to the sport but also underscored the depth of her bond to a land that was once distant in geography but always close to her heart.
Toni Payne's profile and bio summary
| | |
| --- | --- |
| Attribute | Information |
| Name | Antionette Oyedupe Payne |
| Gender | Female |
| Born | April 22, 1995 |
| Age | 28 years (as of August 2023) |
| Star sign | Taurus |
| Birthplace | Birmingham, Alabama, United States |
| Profession | Football player |
| Current team | Sevilla FC |
| Nationality | American/Nigerian |
| Ethnicity | Black |
| Religion | Christianity |
| Siblings | Nicole Payne (sister) and Stephen Payne (brother) |
| Height | 1.63 m |
| Social media | Instagram |
| Net worth | About $5 million |
How old is Toni Payne?
Born on April 22, 1995 (age 28 years as of August 2023), in Birmingham, Alabama, to Nigerian parents Oyeleke Payne and Mojemilat Payne, Toni Payne's affinity to the game was evident from a young age.
Toni's middle name, "Oyedupe", connects her to the Yoruba heritage from the western part of Nigeria, giving a hint about the rich culture she hails from.
The Payne family seems to have football in its DNA. Toni's younger sister, Nicole Payne, is a PSG player. Her brother Stephen has also shown his prowess in the sport.
The formative years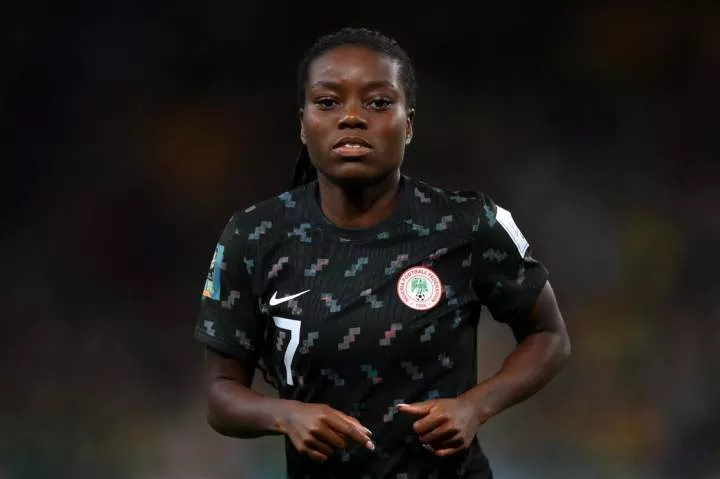 Diving into Toni Payne's stats during her high school years would reveal a budding talent ready to take on the world.
Her foundational years at Duke University in Durham, North Carolina, were transformative. Playing for the Duke Blue Devils women's soccer team, she consistently showcased her talent, determination, and dedication.
It is said that behind every successful athlete, there is a dedicated coach. And while the identity of Toni Payne's coach during these years is not widely publicized, their influence is undeniable.
Toni Payne's journey to professional football
Toni Payne's stats continued to shine as she transitioned from college football to the professional ranks.
Her career kicked off at Ajax in the Netherlands, a testament to her rising profile.
Her move to Sevilla in 2018 solidified her place in the top leagues of women's football, and it was not long before Nigeria took notice.
Why did Toni Payne switch from the USA team to Nigeria?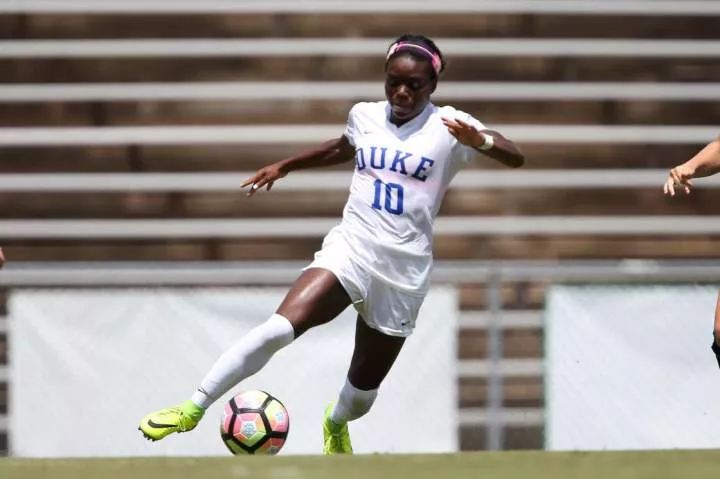 Antionette Oyedupe Payne, fondly known as Toni Payne, has risen to prominence in the football world, and her journey from Birmingham, Alabama, to representing Nigeria on the global stage has been nothing short of incredible.
Despite representing the USA in various youth categories, her Nigerian heritage pulled her towards the Super Falcons.
When she debuted for Nigeria against CSKA Moscow Women's team in 2021, she instantly made her mark.
Her goal in the Turkish Women's Cup sent a clear message: Toni Payne was here to make a difference.
Toni Payne's net worth and financial success
With great talent comes great rewards. In 2023, Toni Payne's salary stands at a commendable $1 million, making her one of the top earners in women's football.
Her net worth, estimated at $5 million, is not just a result of her football earnings but also stems from lucrative sponsorship deals and other entrepreneurial efforts.
Is Toni Payne married, and who is her husband?
The footballer's personal life, particularly her relationship status, has garnered interest. While many wonder about Toni Payne's husband, it is clear that the footballer is currently single and focused on her career.
There are no records of a spouse, partner or children.
Social media
As for Toni Payne's Instagram, she is quite active and boasts over 780,000 followers as of 20 August 2023.
She often shares snapshots of her life, both on and off the pitch.
Toni Payne in the 2023 FIFA Women's World Cup
At the age of 28, Toni Payne's future looks bright.
Toni Payne made her FIFA Women's World Cup debut in Nigeria's 0-0 draw with Canada in July 2023 in Melbourne, Australia.
Her determined performance, together with her teammates, ensured Nigeria's advance to the Round of 16.
However, their story came to an end in the quarterfinals though as they fell just short of a real upset against England, the European champions.
The story of Toni Payne is one of passion, dedication, and love for football. With her family's support, especially from her parents and siblings like Nicole and Stephen, and her commitment to the game, not even the sky's the limit for this Super Falcon's forward.