Threats emerge in Ikorodu as Marlian records boss faces backlash over Mohbad's demise.
Tensions have reached a boiling point in Ikorodu, Lagos State, as Ikorodu area boys publicly voiced threats against Naira Marley, the Marlian Records boss.
The threats come in the wake of the untimely death of Mohbad, a former signee of the record label, with many in the community blaming Naira Marley for the tragic loss.
The passing of the 27-year-old Nigerian singer, Mohbad, has left a deep scar on the hearts of his fans and supporters.
While the circumstances surrounding his death remain under investigation, a growing number of fingers have been pointed at his former boss, Naira Marley, for allegedly playing a role in the demise of the rising star.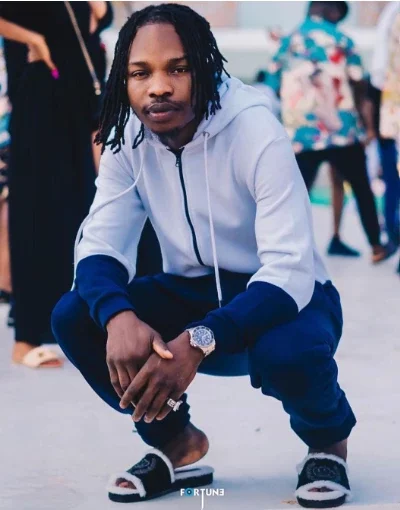 A new development in this ongoing saga unfolded when a group of individuals identified as Ikorodu area boys publicly issued threats against Naira Marley.
One of the individuals, who identified himself as Obama, delivered a stern warning to the Marlian Records boss, cautioning him against setting foot in their neighborhood.
Obama stated unequivocally that if Naira Marley dared to enter Ikorodu, he would face dire consequences, even suggesting that it might be a "life for a life" situation.
Netizens Reactions…
official.__betty said: "Make them allow imole rest in peace 😢 Kai🤦🏻‍♀️ even in death! No peaceful funeral 🥺"
sashyhairempire opined: "I'm sure he was their benefactor. So sad"
mr__casino wrote: "Why cancel culture no dey work for Nigeria.
At least make we stop to dey vibe NAIRA Marley songs and any other person from him label"
monicvalue stated: "Everybody for record label just look malnourished, them get talent and they are making money but they don't really look healthy. Why?"
moasfashion said: "Omo this made me scared this boy death made me scared sooo much honestly make Una get close to God oooooooo don't let them kill you and repent later"
See below;