Nigerian comedian Josh2Funny, also known as Josh Alfred, the creative force behind the hilarious #DontLeaveMe skit, surprised judges in a recently released video documenting his appearance on America's Got Talent.
In the recently shared video, the Nigerian comedian humorously portrayed himself as the "Fastest Rapper in the World," the "Fastest Reader in the World," and even added a sprinkle of being the "Best Magician in the World."
Following his amusing introductions, he delivered a comedic performance that left the judges initially puzzled, failing to grasp the underlying message or joke.
However, as the performance unfolded, their understanding grew.
Hailing from Lagos, Nigeria, Chibuike Josh Alfred, widely recognized as Josh2Funny, is not only a comedian but also an actor and musician.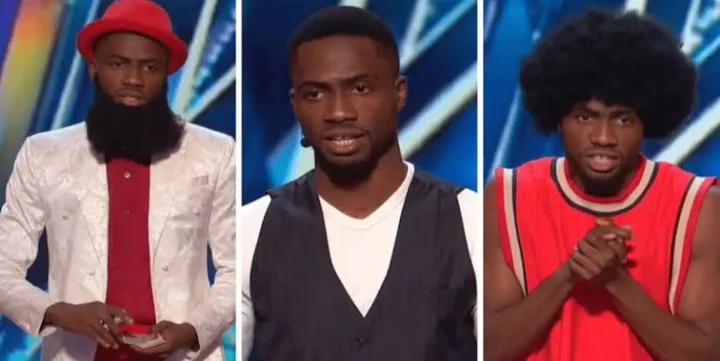 He's on a mission to leverage his multifaceted talents and online popularity to make an impression on the judges of 'America's Got Talent'.
Numerous engaged viewers from Nigeria shared their thoughts in the comment section, offering praise for the Nigerian comedian's performance.
One individual humorously described his brand of humor as "funny in a stupid way."
See some reactions below:
@47kasz: "Josh is crazily funny in a stupid way nothing they've not seen before & he kept coming back."
@chimaihueze: "Do you know how daring you have to be to do this on a global stage? Josh is something else!"
@_VALKlNG: "He's the same guy that started the "Don't leave me challenge" Nigerians are soo talented."
@ToyosiGodwin: "The more the video progressed, the funnier it got.
I like how Simon eventually appreciated his sense of humor."
@toyor_pr: "They all didn't get him at first, he finally made them laugh and they all supported him at last. Nigeria to the world."
WATCH THE VIDEO BELOW: