A 24-year-old man, a personal trainer from India found himself in a precarious situation, hospitalized after attempting to enlarge his penis through unconventional means.
The incident, which has garnered attention due to its unusual nature, is detailed in a report published in the journal Urology Case Reports.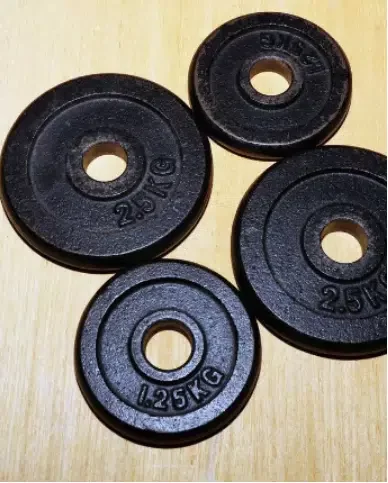 The unnamed man's ill-fated quest to enhance the size of his genitalia led him to devise a dangerous and ultimately painful plan.
Believing that he could develop the muscles of his penis like any other muscle, he embarked on an experiment that would soon turn into a medical emergency.
According to the report, the man inserted his flaccid penis into a hole in a metal weight plate, which weighed approximately 3 kilograms.
He then attempted to lift the weight using his erect penis.
Despite experiencing what was initially described as "mild" pain and swelling, fueled by excitement, he ignored these warning signs and continued with the ill-conceived exercise.
As time passed, the intensity of pain and swelling in his penis increased, but the man persisted with his risky endeavor.
Only after enduring two hours of agony did, he finally decide to seek medical attention. He was accompanied by concerned relatives as he made his way to the hospital.
Upon examination, medical professionals diagnosed the man with penile incarceration, also known as penile strangulation.
In an effort to alleviate the distressing situation, doctors administered painkilling gel and medication to reduce the swelling.
When these measures proved insufficient, surgical intervention became necessary.
After a painstaking effort, as detailed in the report, medical staff successfully managed to carefully remove the weight plate from the trapped penis.