Busola Oke, a Nigerian gospel singer, has called out her marketer, Bayowa Films, for refusing to pay her the proceeds from her music due to her refusal to engage in a sexual relationship with him.
In a recently uploaded video, the gospel singer was heard lamenting her inability to point to any achievements despite recording songs that generated significant revenue under Bayowa Films.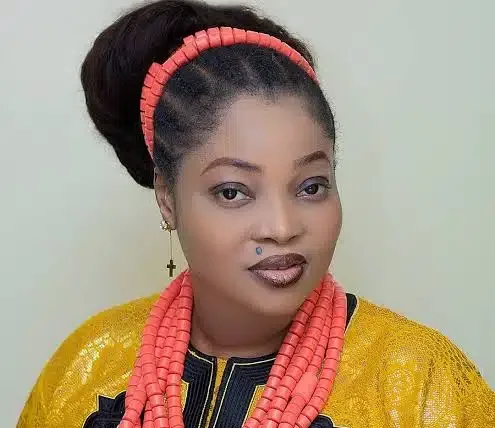 She made her statement in her native language, which was translated to English by GistREEL.
She said,
"My child has been admitted to a college in America, and she needs money.

I should be able to say that this is the amount I provided for her needs."

"Some people have my earnings; they're enjoying life with it.

They're using my sweat to enjoy life.

They're profiting from my hard work."

"Only God will judge you, Bayowa.

You're wicked and heartless.

The only thing I didn't lose is that we didn't have a physical relationship or sleep together."

"I refused to allow you to take advantage of my body the way you exploited my intellectual property.

I'm glad I'm not like that."
The gospel singer made several other statements in the video, which have been attached below.
WATCH THE VIDEO BELOW: