Fashion police, makeup artists call for immediate arrest as a slay mama is spotted at a bar with a Strange-looking makeup.
The orange-haired woman was seen in public with a badly done makeup and the recorder couldn't help but film her.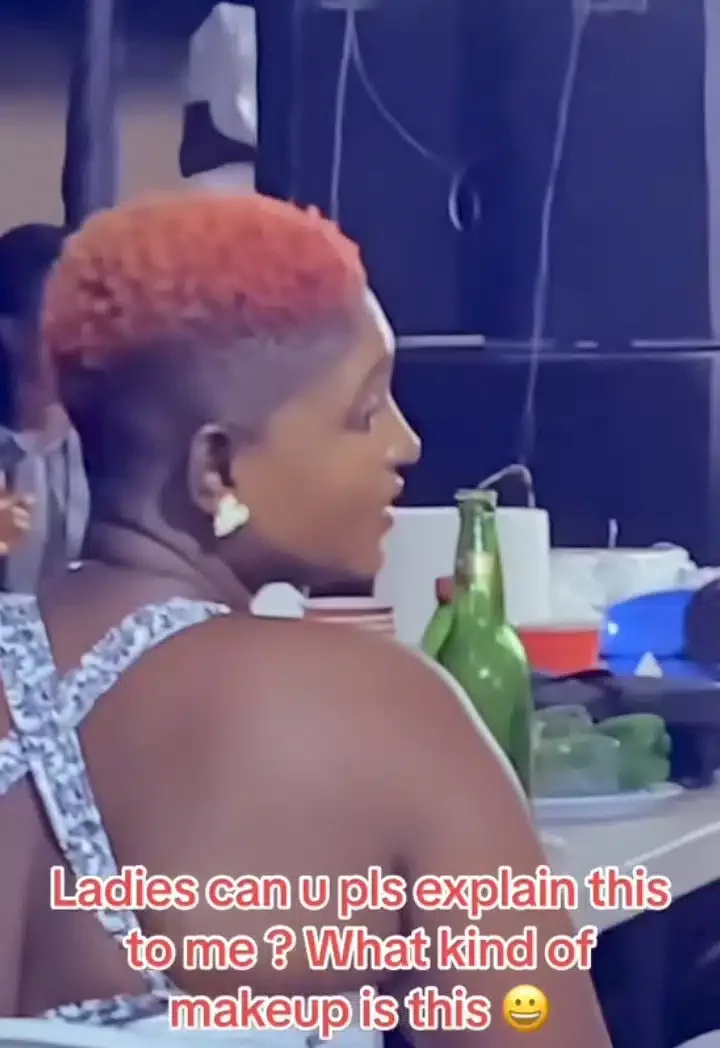 She was spotted sitting at a table with her friends, drinking and having a good time with no regard of her botched make-up.
Netizens who spotted the video have blamed her friends for allowing her to leave the house which such kind of makeup.
Check out reactions gathered …
@𝐊𝐀🌟' wrote: "birthday makeup 😭"
@Ms tik tok commented: "ahh it's giving Zimbabwe 😭😭😭"
@jyn makenna wrote: "i blame the friends 🤣🤣i cant let my friend step out like that"
@miss dela😊 said: "looks like tumeric powder😂😂😂😂"
@💋💌 observed: "didnt even bother to blend the edges😭"
Watch video below…