A nurse identified as Omoniyi Boluwatife has been found dead with her womb removed a few hours after visiting a night club in Oyo.
According to a disturbing social media video that showed the lifeless body, it appeared that the womb of the nurse had been removed.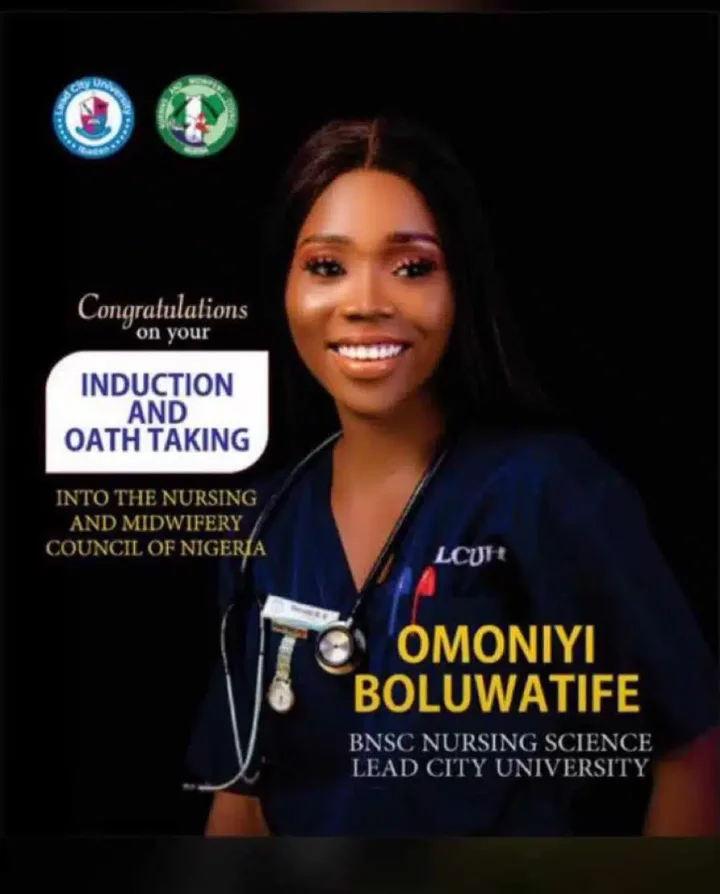 Some witnesses also recalled that the nurse had her induction into the Lead City University nursing program two days ago where her mother was present at the celebration.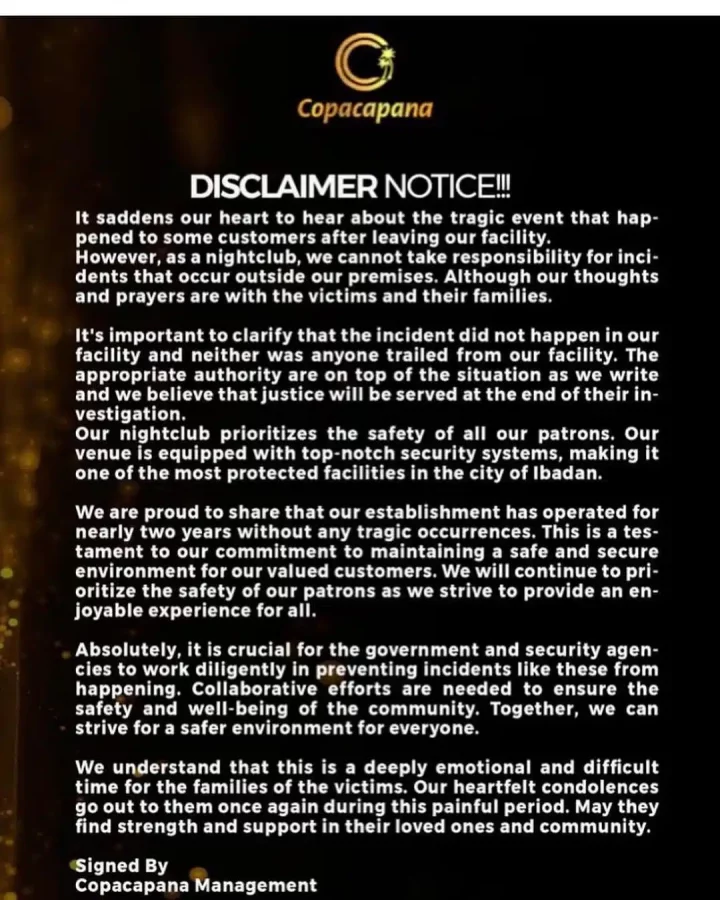 After the incident, the owner of the night club, has issued a statement expressing profound sadness but disclaiming liability for incidents that took place off their property.
Read some social media users reactions….
@juwelyhub said, "but this is evil, the club should have a CCTV footage at least; so, the right people can know who she left the club with and ask questions.
nobody deserves this. anyways may her soul Rest In Peace.".
@Ice_fire also commented, "Saw a video of when people were gathered round her lifeless body and none of them could cover her up😢 So sad they were all making videos and all sorts of comments 😭😭😭".
@Freezily: "Funny enough no one posted her pics in the alumni group on her induction 🤦🏽‍♂️ 💔 series of condolences in the group after the disastrous loss 💔".
@B_unince "They aren't seeing Ashawo to use now o it's decent girls they are going for in the name of relationship, ladies before out there o😢".
Watch video below…