It is no more news that Roberto Mancini just joined the Saudi revolution.
The 58-year-old announced on Monday that he's moving to the Middle East to coach the men's football team of Saudi Arabia.
He accepted the post just two weeks after resigning as Italy's manager.
Sports Brief looks at the highest-paid national team managers following Mancini's blockbuster move.
1. Roberto Mancini (Saudi Arabia)
Saudi Arabia made Mancini the highest-paid manager in world football, offering him €30 million per year to coach their men's team.
They didn't hesitate to pay that large amount as they were getting one of the best coaches in the world.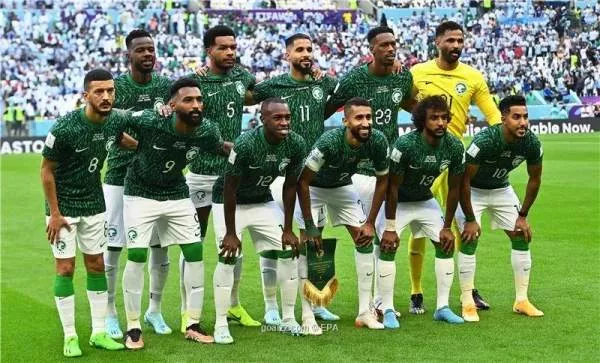 He helped Italy capture the European Championship in 2021, beating England in a dramatic final, per ESPN.
He was also a successful club manager, leading Manchester City to their first-ever Premier League title in 2012.
2. Hans-Dieter Flick (Germany)
Flick is second on the list, earning €6.5 million per year to coach Germany's national team.
The former Bayern Munich boss failed in his first major tournament as Germany's coach as they crashed out of the 2022 World Cup in the group stage.
He managed to keep his job despite the early exit and will be the one leading Germany during the Euro 2024 qualifiers.
3. Gareth Southgate (England)
Southgate is third on the list, pocketing €5.8 million per year to manage England's national team.
He led the Three Lions to a final's appearance in Euro 2020, where they lost to Italy in a penalty shootout.
Southgate decided to remain as England manager after a disappointing exit in the quarterfinals of the 2022 World Cup, per Sky Sports.
4. Didier Deschamps (France)
Deschamps is fourth on the list, receiving €3.8 million per year as France's head coach.
He led Les Bleus to two straight World Cup Finals, winning the title against Croatia in 2018 and losing to Argentina in a dramatic penalty shootout in 2022.
5. Lionel Scaloni (Argentina)
Argentina's World Cup-winning manager is fifth on the list, with Scaloni earning €2.6 million per year to coach La Albiceleste.
That's money well spent for the Argentine Football Association, as Scaloni has brought so much success to their national team.
Apart from winning the World Cup, he also helped Argentina capture the Copa America title in 2021.