Nigerian online dancer, Jane Mena, recently took to her Instagram account to address a significant aspect of physical intimacy ordained by a higher power.
In a heartfelt message, she emphasized that the sacred act of intimacy is intended exclusively for those united in matrimony, echoing the divine design.
Jane Mena, a notable businesswoman, conveyed her thoughts on this matter by sharing captivating snapshots featuring herself, her spouse, and their child.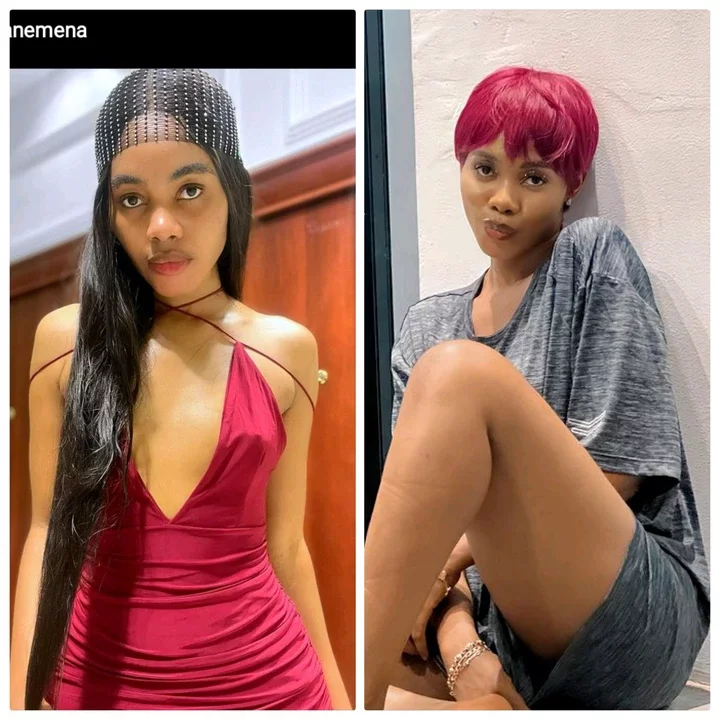 Within her candid post, Jane Mena underlined that the realm of physical affection, often symbolized by the term "s*x," was intricately woven into the fabric of marriage by a divine hand, and as such, is not intended for those traversing the realms of courtship or dating.
She lovingly called upon individuals engaged in romantic relationships to respect this divine intention, suggesting that they bestow the joys of this connection upon those who have officially united in matrimony.
Jane Mena wrote.
"S€x was created by God for marriage between a husband and wife.
Not for boyfriend and girlfriend that are dating.
"Please you people that are dating should leave us to enjoy this thing Abeg."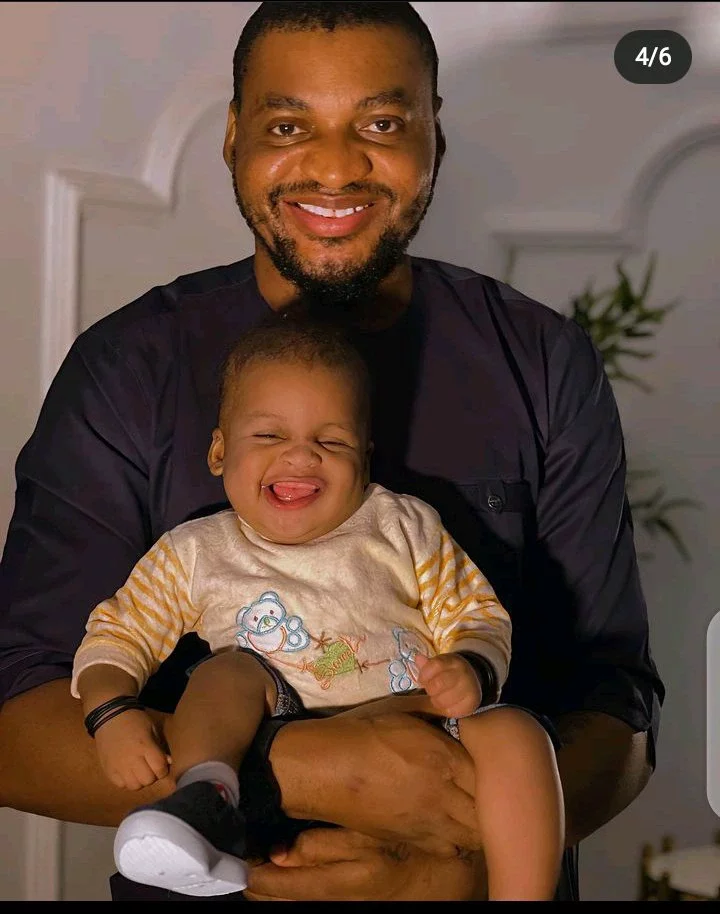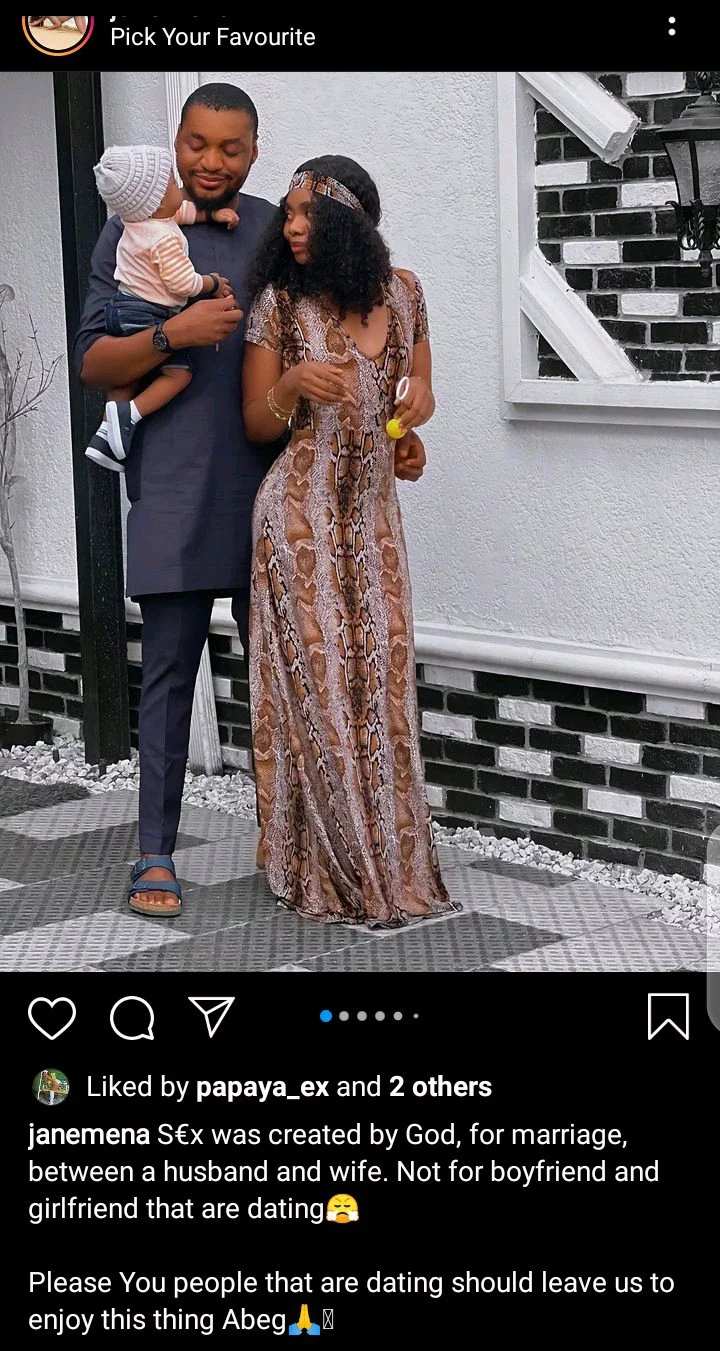 Her poignant message sparked a cascade of responses from her devoted admirers and followers across the digital landscape.
Many applauded the captivating visuals she shared, celebrating the harmonious portrayal of her cherished family.
In tandem, others wholeheartedly embraced her perspective, finding resonance with the essence of her proclamation.