An interesting drama unfolded after first wife arrived at husband's wedding only to shockingly discover that the bride is her best friend.
A video which surfaced online demonstrates an incident of betrayal of friendship as a lady tries to secretly wed her bestie's husband.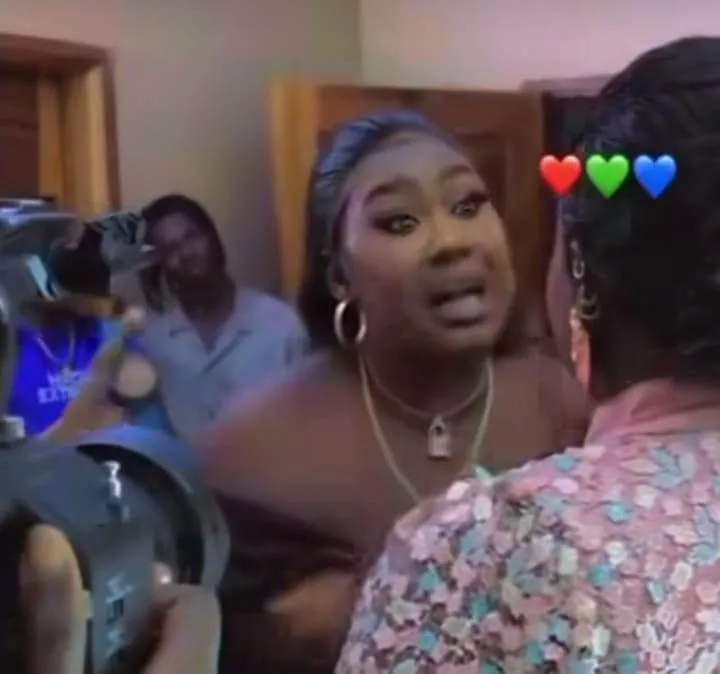 The first wife showed up for the wedding and found, to her total bafflement, that the bride is none other than her best friend.
A dramatic scene followed as the first wife began confronting her bestie, causing people to gather round them.
She could be seen ranting and wagging her finger menacingly at her friend for betraying her while some onlookers tried to ensure it doesn't escalate into fight.
Reactions have trailed the video…
rashidatdawodu said: "The camera man dey standby."
ogbolor observed: "Doesnt mk sense dat a camera man is recording professionally…… may be a movie cus why cam guy serious with recording."
sharonofficiall126 remarked: "I can imagine the pain from this betrayal Her husband and best friend betrayed her trust the heartbreak choke."
justice_crack said: "The camera man doing the job at its best."
benbillsOO7 noted: "At least let her know na..
Why they have to do her like that,l mean she's not against you getting another wife but marrying her best friend NaWa …You are the best friend no be better person abeg"
stacy_imo maintained: "Men will leave you in the dessert without WATAAAAA."
Watch video below …