Mason Greenwood could reportedly change his international allegiance next month despite already playing a competitive match for England.
On Monday, it was confirmed that both Greenwood and United have mutually agreed that the 21-year-old should continue his career away from Old Trafford.
Greenwood last played for United 18 months ago and has since been charged with attempted rape, assault and controlling behavior.
Those charges were dropped by the Crown Prosecution Service in February and United have been undergoing their own internal investigation.
Now, with a decision made, Greenwood faces an uncertain future on both club and international levels.
According to the Daily Mail, Greenwood could change his international allegiance from next month with Jamaica showing an interest in luring the forward away from England.
Despite already playing for England in the UEFA Nations League back in 2020, Greenwood can still change his international allegiance due to FIFA rules.
FIFA states that a player can change national team even if they have played a competitive match if:
the player held the nationality of their new association at the time of their first official appearance for their first national team.
the player played in no more than three competitive senior games before the age of 21.
the player has not played in the final stage of an official tournament such as the World Cup, European Championship, Copa America etc.
at least three years have passed since the player's last senior appearance for their previous national team.
With Greenwood only playing one competitive match plus it is getting towards three years since that appearance for England, he can play for another national team if he wishes to do so.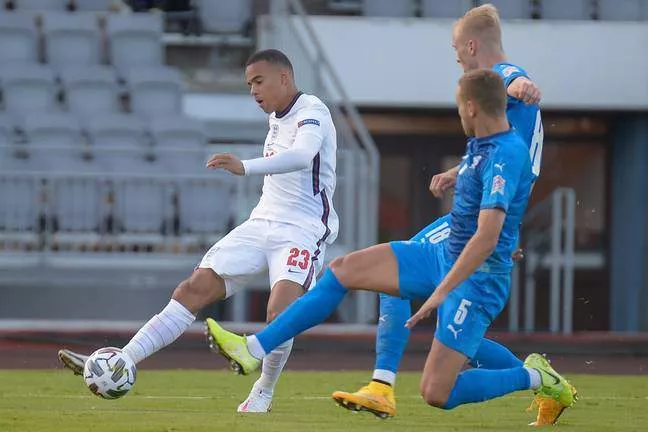 After United released their statement, Greenwood wrote: "I want to start by saying I understand that people will judge me because of what they have seen and heard on social media, and I know people will think the worst.
"I was brought up to know that violence or abuse in any relationship is wrong, I did not do the things I was accused of, and in February I was cleared of all charges."
He added: "However, I fully accept I made mistakes in my relationship, and I take my share of responsibility for the situations which led to the social media post.
"I am learning to understand my responsibilities to set a good example as a professional footballer, and I'm focused on the big responsibility of being a father, as well as a good partner."