The UEFA Champions League lived up to expectations on its return this midweek as we got to enjoy the fascinating football actions that came from the tournament.
Top European Sides like Manchester City, Barcelona, Arsenal, Paris Saint-Germain and Bayern Munich all had a bright start to their campaigns in the tournament as they won their respective matches convincingly.
Well, some players were also in peak form in the Champions League this midweek as they performed incredibly to aid the important wins of their respective teams in the competition.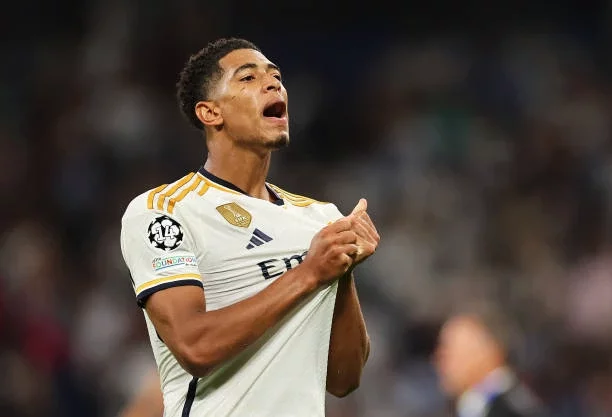 In today's article, I will be sharing the UEFA Champions League team of the week consisting of the best players in the matchday one of the tournaments.
Let's take a look.
Goalkeeper: Nick Pope (Newcastle United).
Nick Pope's goalkeeping heroics prevented Newcastle United from suffering their first Champions League defeat to AC Milan.
The English International made nine crucial saves in the encounter for Newcastle United as he prevented AC Milan from scoring a single goal despite having several clear-cut goalscoring chances.
Centre-Backs: Jules Kounde (Barcelona) and Milan Skriniar (Paris Saint-Germain).
Jules Kounde had an incredible performance for Barcelona in the competition.
The French International did a good job for the Catalans defensively and also actively impacted the team's attacking plays in the encounter.
Milan Skriniar on the other hand was a solid rock in defense for Paris Saint-Germain as he made several tackles, clearances, blocks, and interceptions to neutralize the threats posed by Borussia Dortmund's attack in the game.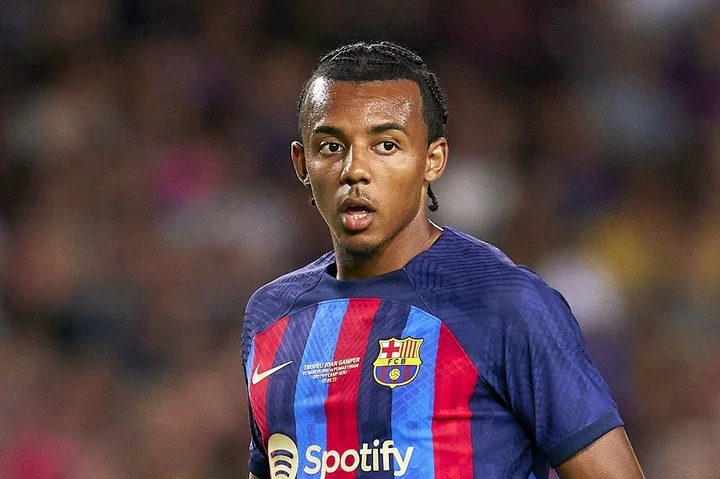 Full-Backs: David Raum (RB Leipzig) and Achraf Hakimi (PSG).
Achraf Hakimi showed his class for Paris Saint-Germain in the tournament as he performed impressively against Borussia Dortmund.
Apart from scoring a brilliant goal in the game, the Moroccan International also significantly helped the team defensively to weaken Dortmund's offensive threat.
David Raum on the other hand had an assist to his name for RB Leipzig when they convincingly defeated Young Boys 3-1.
Midfielder: Rodri.
Rodri controlled the midfield for Manchester City quite brilliantly against Crvena Zvezda.
The Spanish International scored a goal in the match as he immensely contributed to the team's victory over Crvena Zvezda.
Wingers: João Felix (Barcelona) and Bukayo Saka (Arsenal).
João Felix gave a man-of-the-match performance for Barcelona against Royal Antwerp as he netted two goals and also provided a fine assist in the encounter.
Bukayo Saka on the other scored one brilliant goal and also provided an assist to aid Arsenal's convincing 4-0 win over PSV Eindhoven.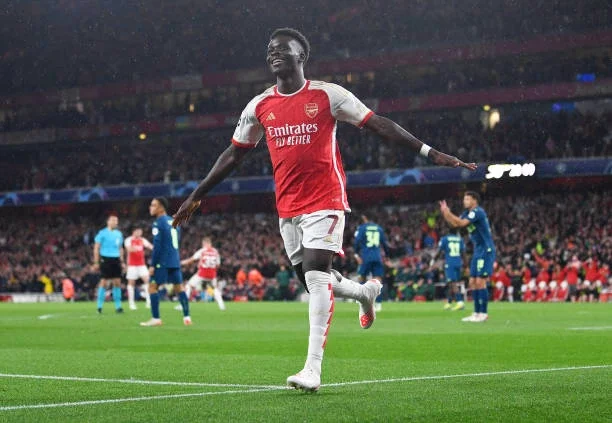 Forwards: Julian Alvarez (Man City), Wenderson Galeno (FC Porto), and Harry Kane (Bayern Munich).
Julian Alvarez scored two brilliant goals in the competition that inspired Man City to a 3-1 comeback victory over Crvena Zvezda.
Harry Kane had a goal and an assist to his name in Bayern Munich's impressive 4-3 victory over Man Utd.
Wenderson Galeno on the other hand scored two goals and provided an assist in Porto's comfortable 3:1 victory over Shakhtar Donetsk.